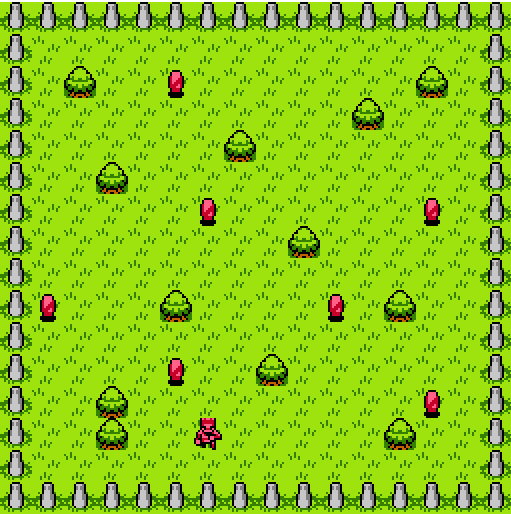 Micro Game Maker
A downloadable Game Engine for Windows
Create games easily and rapidly with the Micro Game Maker(MGM)!!!
If you're just starting making video games or you are already a veteran, MGM is the tool for you.
Built from the ground up with a simple goal in mind: making the games creation process fun, fast and satisfying!
The MGM is a small 2D engine written in C++ and SDL that is created with the intent of streamlining the whole process, doing all the heavy lifting for you so that you are left with the best bits of games development: the creative process!
Making levels, static and animated sprites is just a matter of firing up your favourite paint program, the engine will take care of making sense of them!
Creating and customising objects is done all in a text document, no long and tedious classes declarations, let the MGE take care of that for you!
All functionality is delegated to a single Lua file with Start and an Update functions. Nothing more fancy that that.
Video tutorials can be found HERE!
Extensive documentation can be found at http://www.gabe.software/MGM/!
The engine will keep on evolving with time, I have a few planned features and functionality, not to make it harder to work with, but to make it more complete!
Written and video tutorials are on their way, I'll keep on producing content for the MGM if there's an actual interest, so that you can learn how to get up and running in less than half an hour!
Download
Click download now to get access to the following files:
Micro Game Maker.zip
2 MB
Comments
Log in with itch.io to leave a comment.
Hi, unfortunately it's not built for mac, but I did release the source code so if you have a c++ compiler you can build it gior mac and add stuff to it as well :)
Cant be opened in my pc. Isnt it for 32-bits?
Unfortunately I built this for 64bit only. Since the upload I changed pc and moved to a different country, I can't find the engine at the moment, but there is an open source version of it here: https://github.com/Thaon/MinimalGameEngine, you can probably build it for 32bit and also find out how it works :D
Hello, nice engine.
A short question: is there a bug with 8-bit bitmaps? In my simple test i got a black screen with entities/sprites.
hey thanks!
The engine only supports png files at the moment, try converting your bmp and key me know if it works :)
Happy coding!
Hello,
when i use this image:

it is not shown on the screen. The same result if i use it as a bmp file. It looks like sprites doesn't accept 8-bit files, only 24-bit files works.
In contrast, 8-Bit Level files working great.
Cool game engine, i'll add it to my collection
Hey there, just wanted to leave a little bit of advice. You might want to think about changing the font on your website, I'm having a hard time reading it and I can imagine the same problem for other people, since it's like a handwritten font.
Have a nice day!
thanks for the tip, I'll do it asap!